I got to do a decent amount of henna while visiting my family in Kansas, which was loads of fun. I never did convince anyone else to get a full henna done, but I did my own hand a few times. Most of the people I was around hadn't dealt with henna before, but it was fun anyway.

Here is one of my leg and foot. I did the foot off a design I had seen, and the leg was freehand. I wasn't as happy with how the tiny leaves turned out, they ended up looking more like thorns than anything else.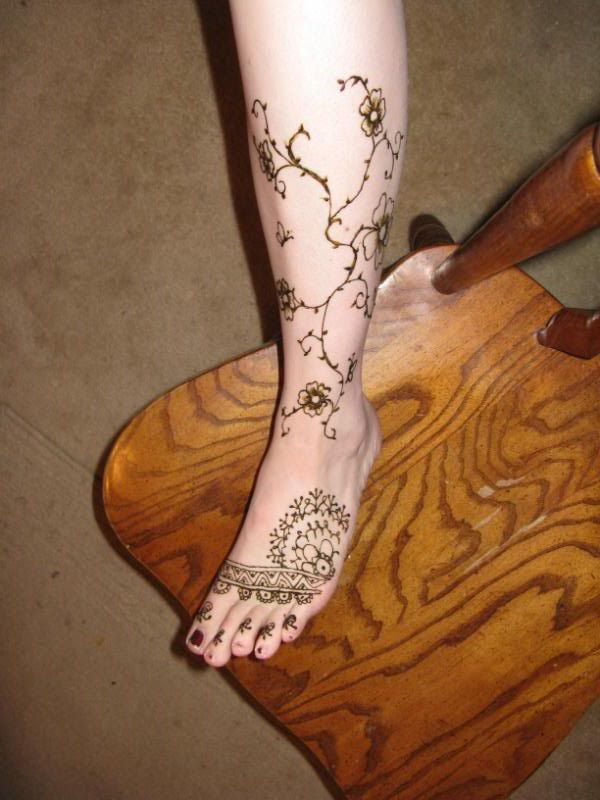 This one I was just goofing around with. The cute little froggie was from a slightly different design, and the wrist band was from something else as well, and the flowers and fingers were freehand. I'd have done more but my mix was really thick and sort of tiring after a while. I really need to work on that....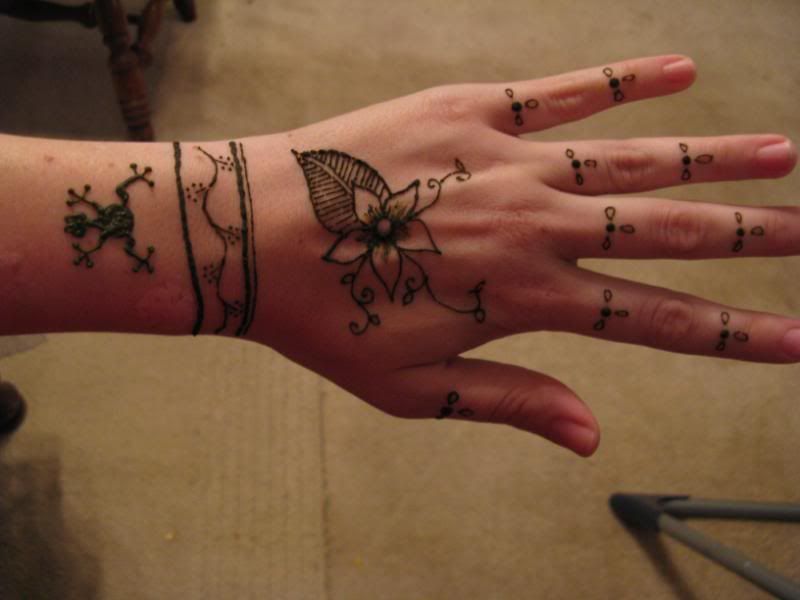 This one is still one of my favorite designs, and the second time I've done it. I like how this one turned out a little better. More even, and the floral area looked better.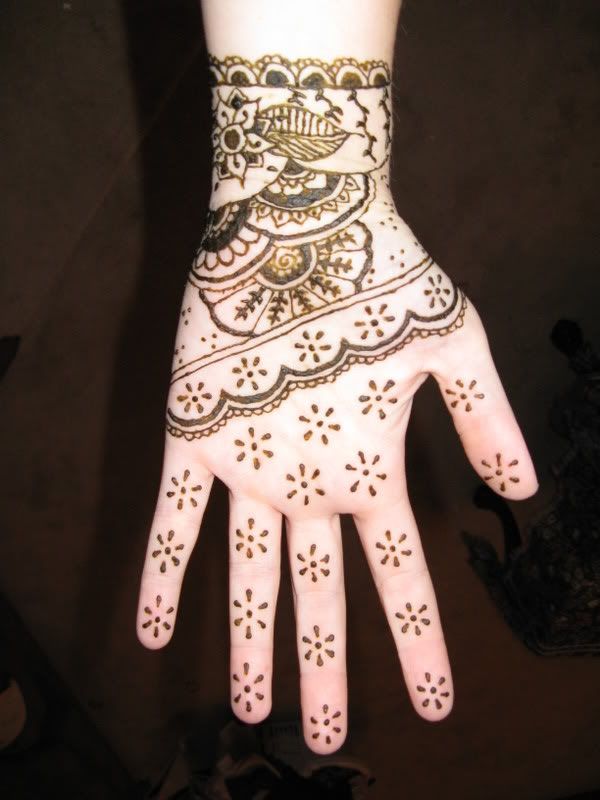 I also did these two for my cousin, which I thought turned out cute.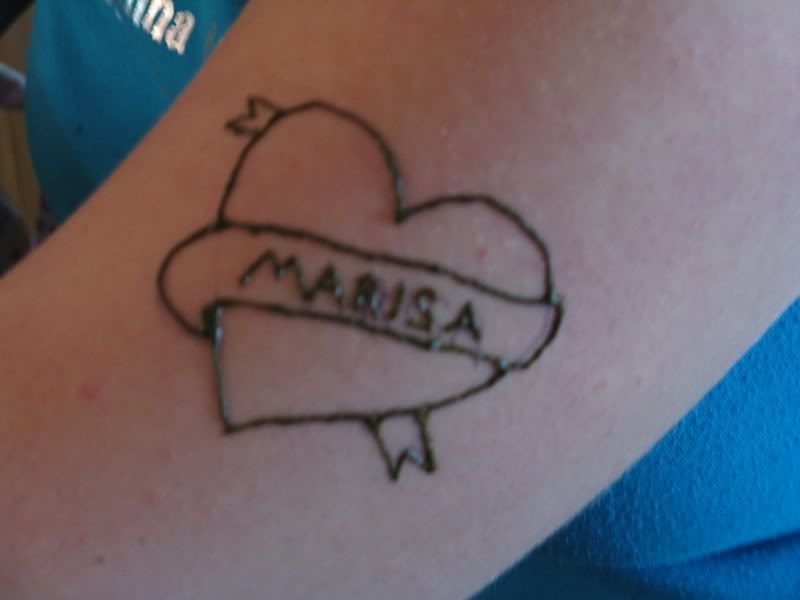 I'll be getting more of the Kansas pictures up soon, I hope. I still have a lot of unpacking to do and kids to settle down again... It's crazy around here some days :D